With the multitude of nutritional benefits hemp-based foods and dietary supplements offer us, from its high levels of protein and fiber, to its optimal ratio of omega-6 and omega-3 "essential fatty acids," curiosity begs that we examine the plant for its other benefits as well. Unsurprisingly, the same nutrients in hemp that provide us with many health benefits when ingested prove incredibly healthy when applied to the skin as well.
Why Hemp Skin Care?
Most skin care products currently on the market are petroleum-based. Humans dig deep into the earth to extract the carbon from fossil fuel – ancient life, long dead – to apply to our bodies and reinvigorate our skin. Doesn't seem right, does it? Evidence is now emerging that suggests mineral oil to be the "greatest contaminant of the human body," concentrating in human fat tissue and accumulating over time. Some mineral oil contaminants are believed to be carcinogenic. And the worst part? Mineral oils create barriers over our skin, blocking natural skin respiration and moisturizing, while failing to nourish our skin. Luckily, there's an alternative.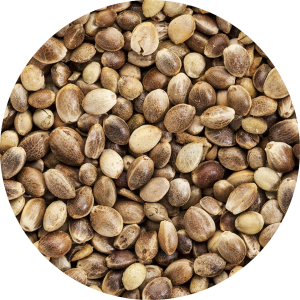 The same hemp seed oil which can be extracted from the hemp plant and taken as a natural dietary supplement can also be used as the base for a more fresh, natural variety of skin care products. The omega-6 and omega-3 essential fatty acids in hemp seed oil help alleviate dry skin, minor skin abrasions, acne, eczema, and psoriasis. They are also a natural, non-greasy emollient (skin softener). Vitamin A in hemp seed oil also helps clear the skin while healing acne scars, erasing fine lines and wrinkles, restoring elasticity in the skin and improving blood circulation.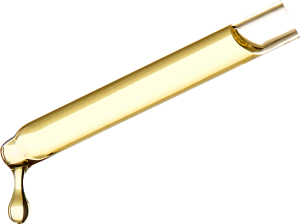 Hemp seed oil also has a high Vitamin E content, a natural antioxidant which helps to reduce wrinkles and stretch marks.
Since hemp seed oil has a comedogenic rating of zero, it has a zero percent chance of clogging your pores or breaking you out. It will also relieve and improve redness, itchiness, dry patches, blotchy skin, skin tone, and inflammation. Calcium also helps regulate cell regeneration, which goes a long way in anti-aging and getting rid of dull, dry, flaky skin. The best part: hemp body care products come in all shapes and sizes and are very easy to incorporate into your daily regimen!
Realhemp Skin Care
The Realhemp™ Skin Care line utilizes hemp seed oil as a base, combining it with natural and powerful ingredients to provide the very best skin care products available today.
Realhemp™ Skin Salve
Realhemp™ Skin Salve is a staple, crafted with natural ingredients from around the world to hydrate and heal the way nature intended:
Hemp Seed Oil – Natural emollient (skin softener) that helps alleviate dry skin, minor skin abrasions, acne, eczema, and psoriasis
Aloe Vera – Effective in treating psoriasis, seborrhea, dandruff, and minor burns and skin abrasions
Grape Seed Oil – Treats acne, heals minor abrasions, removes dark circles under eyes, moisturizes skin, and fights fine lines and wrinkles
Shea Butter – Treats blemishes, wrinkles, itching, sunburns, small skin wounds, eczema, skin allergies, insect bites, frost bite, and other skin conditions, and moisturizes skin
Coconut Oil – Treats acne, psoriasis, and eczema, softens skin, and cleans pores
Matcha Green Tea Leaf Powder – Stimulates and rejuvenates skin cells, protects from UV rays, and removes harmful toxins
Soy Lecithin – Helps soften and moisturize skin, prevents moisture loss, soothes inflamed and irritated skin, and allows other healing substances to penetrate deeper
Vitamin E – Treats dry skin, aging skin, stretch marks, and sunburns
Grapefruit Seed Extract – Natural antiseptic that promotes healing of wounds and scar tissue and removes toxins
Realhemp™ Skin Salve is currently available in two scents, vanilla and pomegranate, and can be purchased in a variety of sizes.
Note: The pomegranate option contains pomegranate oil, which reinforces many of the benefits of hemp seed oil while also stimulating "keratinocytes," major cells found in the outer layer of the skin, which helps reverse skin damage and revive skin to reveal a more youthful appearance.
Realhemp™ Lip Balm
Realhemp™ Lip Balm is a vitamin-rich hemp seed oil formula that combines the healing powers of many extracts to into a regenerative and refreshing balm. It contains many of the same ingredients as our Realhemp™ Skin Salve:
Coconut Oil, Hemp Seed Oil, Grape Seed Oil, Matcha Green Tea Leaf Powder, Aloe Vera, Shea Butter, Vitamin E, Grapefruit Seed Extract
But, Realhemp™ Lip Balm also contains several unique ingredients that make it the ideal treatment for lips:
Beeswax – Forms a protective barrier around the skin that still allows it to breathe, treats minor skin irritations with anti-inflammatory, antibacterial and antiviral benefits, and naturally softens and moisturizes skin
Sunflower Oil – Protects skin from sun damage, prevents skin infections, and naturally moisturizes skin
Vanilla Flavor Oil – Protects skin from pollutants and toxins, aids in wound healing, and soothes burns
Olive Oil – Restores skin smoothness and protects against UV light
Note: The pomegranate option contains pomegranate oil. See above for benefits.
Realhemp™ Hand Liniment
Realhemp™ Hand Liniment combines several of the ingredients found in Realhemp™ Skin Salve and Realhemp™ Lip Balm:
Shea Butter, Coconut Oil, Sunflower Oil, Beeswax, Vitamin E, Grapefruit Seed Extract
But, Realhemp™ Hand Liniment also combines a variety of carefully chosen ingredients to create a natural, synergistic blend:
Lemon – Exfoliates the skin, diminishes scars and age spots, brightens the skin, moisturizes the skin, and helps fight wrinkles
Lavandin – Natural antiseptic, speeds up healing process of wounds, reduces pain and inflammation, and helps make scars and blemishes fade away
Lavendar Blend – Treats acne, eczema, small wounds, burns, and insect bites, boosts skin circulation, reduces wrinkles, and moisturizes skin
Rosemary – Kills bacteria, fungi, and viruses on the skin, treats acne, dermatitis, eczema, and psoriasis, stimulates cell renewal, improves skin circulation, and moisturizes skin
Tea Tree –Naturally disinfects
Black Pepper – Helps treat vitiligo, reduces wrinkles, fights against skin cancer, naturally exfoliates skin, and provides antibiotic properties
Geranium – Prevents bacteria from developing on wounds, speeds up healing process of wounds, heals scars and blemishes, regenerates skin cells, prevents skin sagging, reduces wrinkles, treats acne, dermatitis, and other skin diseases
Oakmoss Absolute in Jojoba – Heals and restores skin
Tree Moss in Jojoba – Soothes inflammation and irritation, heals and restores skin, and provides antiseptic support