INDIANAPOLIS, IN – (MARKETWIRE – April 20, 2015) – Stevia Corp. (OTCQB: STEV) ("Stevia Corp" or the "Company"), an international farm management company and healthcare company focused on the commercial development of products that support a healthy lifestyle, including stevia and hemp and their compounds, is pleased to announce that biochemist and former MD Anderson Cancer Researcher Dennis Hill has accepted a position on Stevia Corp.'s newly formed Advisory Panel. Dennis Hill has distinguished himself as being one of the few people on record in the world that achieved complete remission of cancer solely through the use of cannabis without conventional cancer treatment such as radiation or chemotherapy.
Mr. Hill holds a Bachelor of Science (B.S.) degree in biochemistry from the University of Houston. He also participated in postgraduate studies at Baylor Medical School with a concentration in physiology. For 10 years, Mr. Hill was a cancer researcher at MD Anderson Cancer Hospital.
On February 23, 2010 and after a routine visit to his California-based physician, Mr. Hill was diagnosed with very aggressive adenocarcinoma in his prostate gland. Adenocarcinoma is a type of cancer that forms in mucus secreting glands throughout the body.
In Mr. Hill's own words, "After my diagnosis, I was complaining to a friend about having to go for radiation and chemo. She asked, 'Don't you know, cannabis cures cancer?' After a search of the literature for confirmation, I cancelled my radiation appointment and joined a co-op and was able to start treatment with cannabis extract. After six months of this regimen, the subsequent prostate biopsy showed no sign of cancer. Now I have the comforting privilege of helping others to find the non-toxic path to wellness from cancer and many other maladies. Life is good."
Read Official 4/20/15 PR
---
This brief survey touches lightly on a few essential concepts. Mostly I would like to leave you with an appreciation that nature has designed the perfect medicine that fits exactly with our own immune system of receptors and signaling metabolites to provide rapid and complete immune response for systemic integrity and metabolic homeostasis.

~Dennis Hill
How It Works (Abstract) by Dennis Hill
There is a plentiful supply of research articles and personal testaments that show the efficacy of cannabis effecting cancer remission. However, only a few point to the mechanism by which the cancer cells die. To understand this better we need to know what metabolic processes provide life to the cells.
There are two structures in most cells that sustains life; one is the mitochondria, and the other is the endoplasmic reticulum. The mitochondria primarily produces adenosine triphosphate (ATP) that provides the necessary energy. The endoplasmic reticulum (ER) is a loosely bound envelope around the cell nucleus that synthesizes metabolites and proteins directed by the nuclear DNA that nourish and sustain the cell.
Let us look first at tetrahydrocannabinol (THC) and observe that THC is a natural fit for the CB1 cannabinoid receptor on the cancer cell surface. When THC hits the receptor, the cell generates ceramide that disrupts the mitochondria, closing off energy for the cell.
Disruption of the mitochondria releases cytochrome c and reactive oxygen species into the cytosol, hastening cell death. It is notable that this process is specific to cancer cells. Healthy cells have no reaction to THC at the CB1 receptor. The increase in ceramide also disrupts calcium metabolism in the mitochondria, completing the demise to cell death.
The other cannabinoid we know is effective in killing cancer cells is cannabidiol (CBD). The primary job of CBD in the cancer cell is to disrupt the endoplasmic reticulum through wrecking of the calcium metabolism, pushing calcium into the cytosol. This always results in cell death. Another pathway for CBD to effect cancer cell death is the Caspase Cascade, which breaks down proteins and peptides in the cell. When this happens the cell cannot survive. Again, these processes are specific to cancer cells, no normal cells are affected.
Read The Entire Original Article
Read More about Dennis Hill in these articles:
Listen to Dennis Hill on LA Talk Radio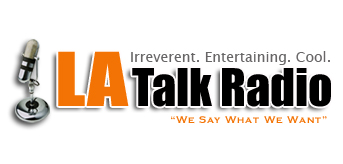 The views and opinions of Dennis Hill and the quotes attributed to Mr. Hill within this press release and other media including Internet, radio and television, are the opinions and views solely of Mr. Hill.  These statements have not been evaluated by the FDA and are not intended to diagnose, treat or cure any disease. Always check with your physician before starting a new dietary supplement program.